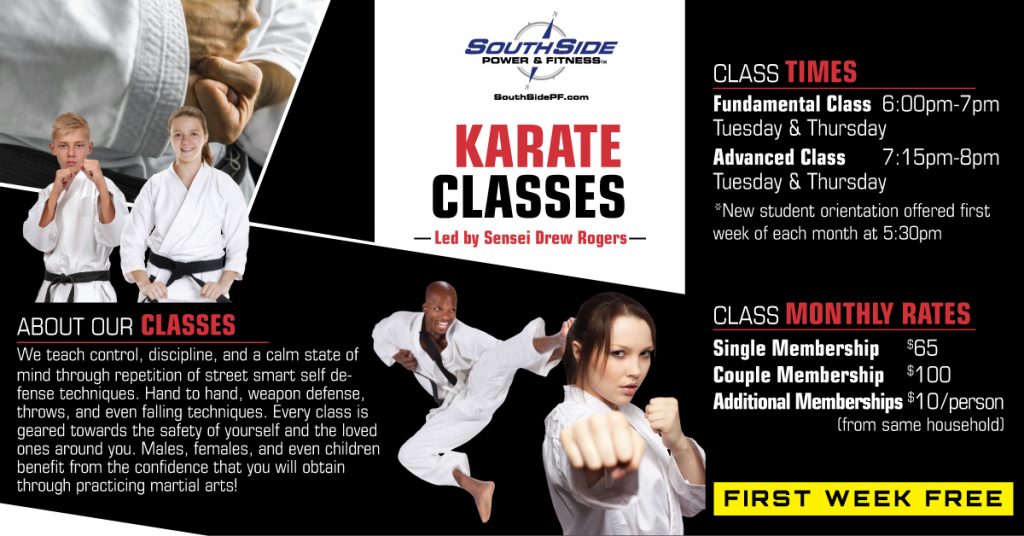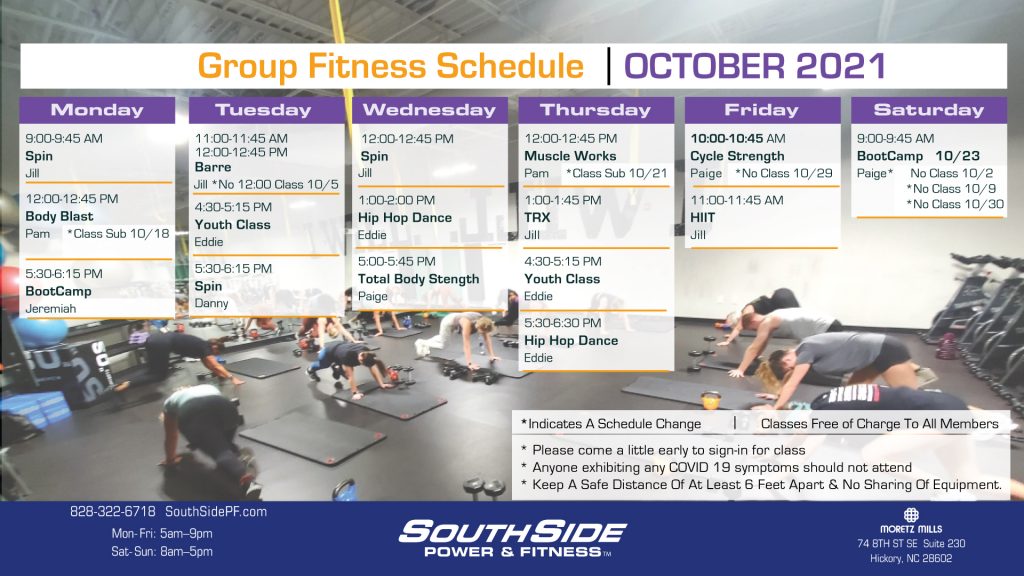 FITNESS CLASS DESCRIPTIONS
Barre
Class mixes elements of Pilates, Dance, Yoga, and Functional Training choreographed to motivating music. The small, super-controlled movements of Barre reduces pressure on your joints, tendons, ligaments and spine while strengthening and lengthening muscles, toning your core, and improving your posture giving you a taller appearance.
BootCamp
A cardiovascular conditioning and strength training class. The instructor varies the exercises and format for every workout so no two boot camp sessions are the same. Target all of your muscles in this full-body workout to get stronger and more toned!
Circuit 45
45 minutes of total body strength training in a station-type format using a variety of equipment to increase muscle strength, endurance, flexibility and coordination.
Core- 20 minute formats
This quick but challenging workout is great for all fitness levels by working your entire core to help sculpt the body!
HIIT
High Intensity Interval Training Class that is made for intermediate to advanced levels. This cardio and full body workout will have your heart rate up and build muscle at the same time! Be sure to bring a water! *12 person limit
Hip Hop Dance
A fun, high energy, calorie-burning dance class. No experience needed and no equipment needed, just a body ready to move! It is a class for all fitness levels.
Jazzercise
Combining cardio, weights and dance, Jazzercise is guaranteed to deliver results. You will improve your outlook and feel your body transform!
Muay Thai Fitness
Muay Thai is not your typical cardio kickboxing class or dance martial arts workout. This is hardcore, intense, effective, and a screaming good time!
Muscle Works
45 min of total body strength training using a variety of equipment hitting as many of the muscle groups as possible to tone and sculpt your body.
Spin
Our spinning program offers an energizing, cycling-inspired group exercise training program with expert coaching and exhilarating music. It is truly a fantastic cardiovascular class.
Total Body
A full body workout that utilizes functional movements to get a great combination of cardio and strength training by use of basic equipment and plyometrics. *12 person limit. Not recommended for beginners.
TRX Body Blast/ TRX Circuit
Great for all levels in 45 minutes of total body strength and core suspension training. Each class will consist of a warm up, upper body, lower body, and core strength exercises concluding with a cool down stretch. TRX uses your own body weight as the resistance.
Velezercise
Progressive core and calisthenics exercises that challenge the body with quick feet intervals using the jump rope, step, cones and agility ladder. Velezercise is a full body workout that will get your heart rate up and burn calories along with working on core stability, strength and endurance. Taught by Luis Velez, himself.
Yoga
This class will flow constantly moving from one pose to the next.  Great for those looking for a little more stretching & cardio!
Don't forget to bring lots of energy and water!
*All classes are taught by certified instructors.